Gavi has selected iCivil among 200 startup innovations of the year, that were pitched this week for the INFUSE Pacesetters. Basically, this means that Gavi will be supporting iCivil!
Gavi, supported by the Bill & Melinda Gates Foundation (among others) is an NGO on a mission to protect lives by distributing vaccines to emerging countries.
In 2016, Gavi launched the INFUSE Pacesetters program to support companies that are creating innovations that have the most impact in countries that need it the most. It is no surprise that iCivil has been chosen among the 4 innovations together with Element Inc, Ona Open Smart Register Platform and Simprints.
According to Dr Seth Berkley, CEO of Gavi "We are currently in the middle of a global identity crisis: tens of millions of children – especially those living in most remote, impoverished communities – have no formal record of their existence. That represents an enormous impediment to Gavi's mission of ensuring that every child worldwide receives the essential vaccines they need to survive and thrive. This year's INFUSE Pacesetters are on the cutting edge of technologies that might help us overcome that challenge."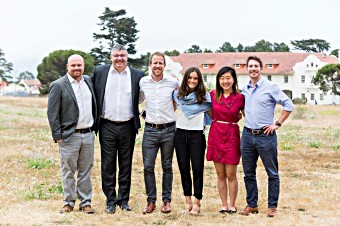 Needless to say that we're thrilled with the news and hope that iCivil will get to spread even more quickly across the African continent.  We're certain that with iCivil, Gavi will be able to reach more children in remote areas and ensure proper vaccination. 
Here's an infographic of how iCivil can be used to help trace vaccination campaigns.